Free & Fun Stuff from Wantagh dot LI
Free Wantagh Decals
Free Wantagh decals are available in your choice of red, blue, orange or gray. To get a free Wantagh dot LI decal, send a self-addressed, stamped envelope to:
Long Island Dot
PO Box 177
Wantagh, NY, 11793-0177

Please be sure to indicate your choice of color (pink, blue, green, gold or silver).
(Rabbits of Wantagh.LI and their bunnies are not eligible for this promotion.)
Free Wantagh Shirts


Abigail can be seen throughout Wantagh looking for Wantagh.LI decals and posing for photo ops with local residents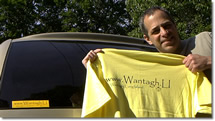 George, an exuberant T-Shirt winner, can hardly contain his excitement after Abigail spotted the Wantagh decal on his van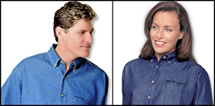 Wantagh dot LI Denim Shirts are available in different colors
Now that you have your Wantagh decal, place it on your car or anywhere else it can be seen. Abigail (the official mascot of Wantagh dot LI) will be combing neighborhood. If she sees your Wantagh dot LI decal, she'll be handing you a free Wantagh T-Shirt in your choice of color, style and size. So, get your decal and you never know, Abigail may be giving you a Wantagh T-Shirt!
Another way to get your free Wantagh T-Shirt is to enter the Wantagh dot LI Photo Contest. By entering the Contest, you can also win Wantagh Denim Shirts, Wantagh Gift Certificates and other prizes. Check it out by clicking the photo of the month, on the homepage, or by clicking the link below.

Wantagh Photo Contest
Free Wantagh Magnets, Clips, Gum and Other Goodies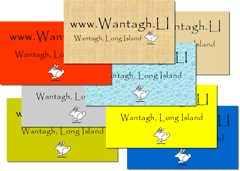 Look for your Wantagh dot LI friends and neighbors at Wantagh events like the Independence Day Parade, the Snowball Run and Wantagh Chamber meetings. We'll be handing out

Wantagh Magnets, Wantagh Clips, Wantagh Gum and other free stuff.
If you're a member of a Wantagh non-profit organization, you may be eligible to receive free Wantagh merchandise that you can use for your charity as door prizes, raffle gifts, etc. Call us, write us or fill out the handy form below.

Public Service Request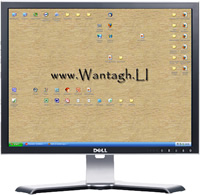 Free Wantagh Wallpaper
Now your computer desktop can remind you of what a great town we live in. (And what a great website we have!)
To get your wallpaper, click a link below and save the picture on your computer. Then right-click on your desktop, select Properties, then select the Desktop tab. Click browse to find the Wantagh Wallpaper you just saved. Click Open, then select the Center option under Position, then Click Apply, then click OK, and then enjoy your new desktop!

Wantagh Classic Style


Wantagh's Abigail Up Close


Wet Wantagh
Look for more styles coming soon!